The Vernon Company markets promotional advertising based solutions for corporate identity needs, including promoting new products or services, improving marketing and branding efforts, increasing sales and brand awareness, building customer loyalty, improving safety and morale and thanking or recognizing customers and employees.

According to our founder, F.L. Vernon, "Vernon's primary mission is to help other businesses grow and prosper."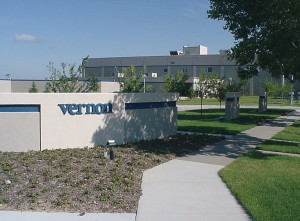 Uniquely positioned in the promotional product industry, The Vernon Company designs, manufactures, imports and distributes an unlimited selection of quality promotional products that will thank customers and employees, improve safety and morale, build customer loyalty, increase sales and brand awareness, improve marketing and branding efforts and promote new products and services. The promotional products we design, manufacture, import and distribute cover these major product categories: apparel, business gifts, drinkware, writing instruments, office accessories, calendars, kitchen utensils, knives, tradeshow materials and graphics and decals.

In addition, our involvement in manufacturing and importing enables us to offer you an endless array of custom promotional products and capabilities to improve your marketing and branding efforts. We've been involved in manufacturing from the beginning and currently produce a complete line of headwear, an extensive calendar line and operate a screen processing facility. We're a major designer and importer of custom manufactured overseas headwear and promotional products.

As manufacturers and importers we have developed our own exclusive product lines that are not available from other companies. That means you're not limited to the same promotional products offered by everyone else. We're also able to customize existing promotional products or create new ones designed specifically for your company's needs.

Over the past century, The Vernon Company has become recognized as one of the largest and most successful promotional product firms in North America. We presently employ 250 account executives, 135 administration and production employees and serve over 35,000 customers from our Newton, Iowa, corporate headquarters and two subsidiary companies located in Missouri and New Jersey.